Are you tired of looking at your outdated and dull kitchen but don't have the budget for a full-scale renovation? Don't worry; you can still transform your kitchen into a stylish and functional space without breaking the bank. In this article, we'll share some genius ideas that will help you upgrade your kitchen on a tight budget.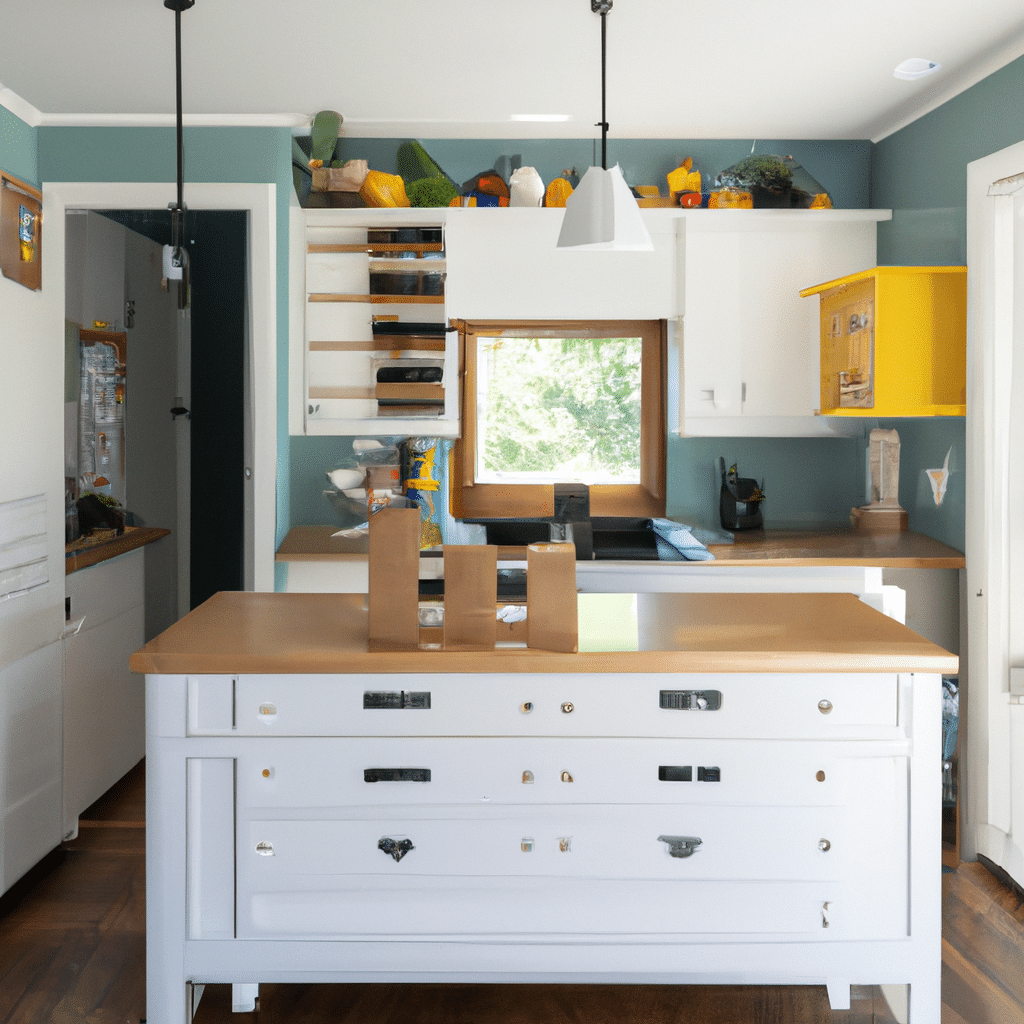 Paint Your Cabinets
One of the most cost-effective ways to give your kitchen a fresh new look is by painting your cabinets. A fresh coat of paint can do wonders for outdated and worn-out cabinets. You can opt for a bold color to make a statement or stick to a neutral tone for a timeless look. Be sure to use high-quality paint and primer for a durable finish. You can also replace the hardware for an added touch of style.
Add a Backsplash
A backsplash can add personality and style to your kitchen while protecting your walls from spills and splatters. You can opt for affordable options like peel-and-stick tiles or use leftover tiles from a previous renovation. Be creative in choosing the pattern and color that complements your cabinets and countertops.
Upgrade Your Lighting
Lighting can make or break the ambiance of your kitchen. Consider replacing old and outdated light fixtures with modern and energy-efficient options. You can also add under-cabinet lighting to brighten up your workspace and create a cozy atmosphere.
Install Open Shelving
Open shelving can be a practical and stylish addition to your kitchen. Not only does it provide extra storage space, but it also allows you to showcase your favorite dishes and cookbooks. You can DIY your open shelves using reclaimed wood or opt for affordable options from home improvement stores.
Replace Your Countertops
Replacing your countertops can be an expensive renovation project, but you can still get the look for less. Consider using affordable materials like butcher block or laminate. You can also opt for a DIY concrete countertop project for a unique and trendy look.
Organize Your Space
Sometimes, all your kitchen needs is a little organization to make it feel brand new. Invest in storage solutions like drawer organizers, pantry baskets, and spice racks to keep your kitchen clutter-free. You can also use decorative storage solutions like glass jars and woven baskets to add style and function to your space.
Add Some Greenery
Plants can add a touch of life and freshness to any space, including your kitchen. Consider adding potted herbs or hanging plants to your windowsill or shelves. Not only do they improve air quality, but they also add a pop of color and texture to your space.
Conclusion
Transforming your kitchen on a tight budget is possible with these genius ideas. From painting your cabinets to adding some greenery, there are plenty of ways to upgrade your space without overspending. Remember to be creative and resourceful, and you'll have a beautiful and functional kitchen in no time.