Are you tired of your dull and uninviting bathroom? Do you dream of a luxurious spa-like retreat but think it's out of your budget? Think again! With a few simple upgrades and some creative ideas, you can transform your drab bathroom into a luxurious spa on a budget. In this article, we will share some tips and tricks to help you achieve the bathroom of your dreams without breaking the bank.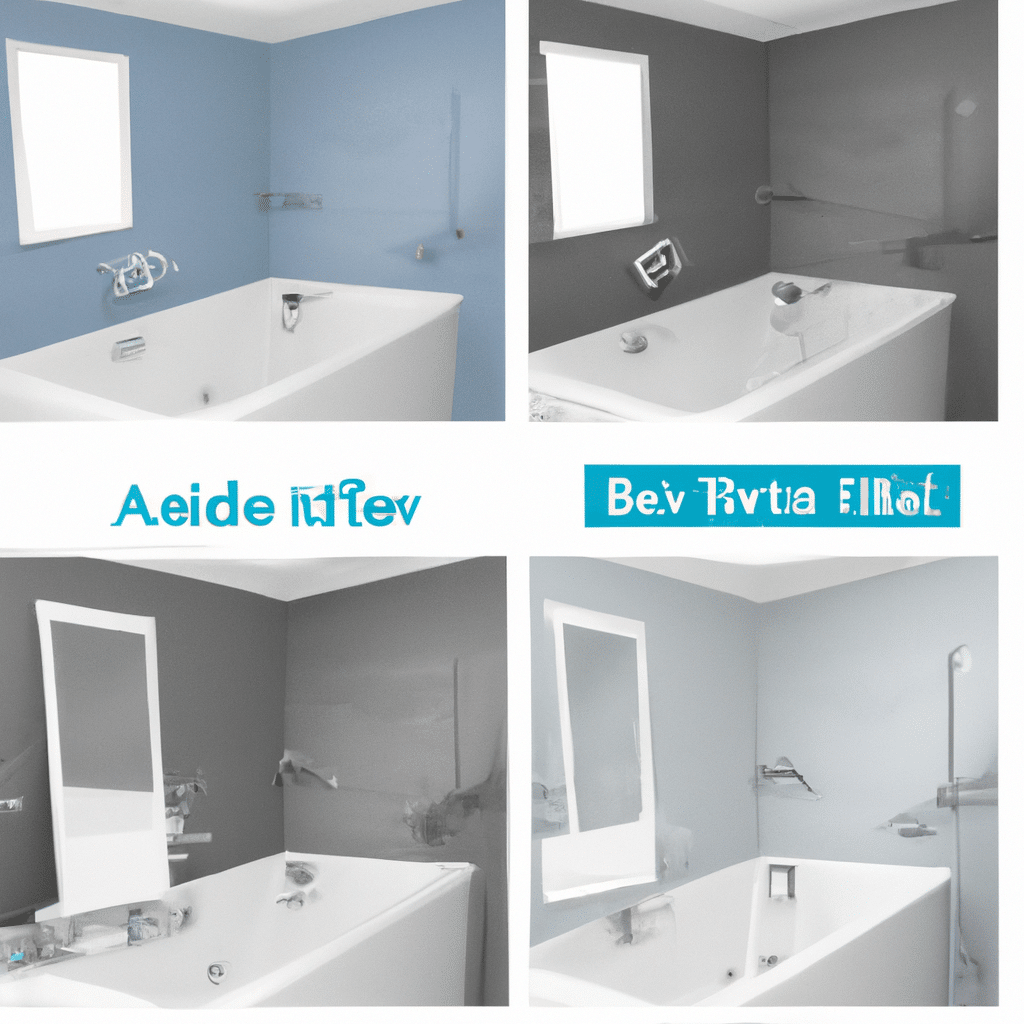 Assess Your Space
Before you begin your bathroom transformation, it's essential to assess your space. Take a good look around and identify what you like and what you don't. Determine what changes you want to make and set a budget for your project. This will help you stay on track and avoid overspending.
Create a Focal Point
Creating a focal point in your bathroom is an excellent way to add interest and style. Consider adding a statement piece like a chandelier, a unique mirror, or a piece of artwork. You can also create a focal point with a bold accent wall or a unique tile design.
Upgrade Your Lighting
Lighting is an essential element in any bathroom. It can make or break the overall look and feel of the space. Upgrade your lighting fixtures to create a warm and inviting atmosphere. Consider adding dimmer switches to control the mood and ambiance.
Add Storage
Clutter can make even the most beautiful bathroom feel uninviting. Adding storage solutions can help you keep your space organized and tidy. Consider adding floating shelves, a medicine cabinet, or a vanity with drawers.
Upgrade Your Fixtures
Upgrading your fixtures is an easy and affordable way to transform your bathroom. Consider replacing your old faucet, showerhead, and hardware with modern, stylish options. This can instantly update the look and feel of your space.
Incorporate Natural Elements
Incorporating natural elements like plants, wood, and stone can create a spa-like atmosphere in your bathroom. Adding a few plants or a natural wood stool can add warmth and texture to your space. Stone tiles or a pebble shower floor can also create a natural and relaxing feeling.
Accessorize
Accessorizing your bathroom can add the finishing touches to your transformation. Consider adding luxurious towels, a plush bath mat, and scented candles. These simple touches can create a spa-like experience in the comfort of your own home.
Conclusion
Transforming your drab bathroom into a luxurious spa on a budget is easier than you think. By assessing your space, creating a focal point, upgrading your lighting, adding storage, upgrading your fixtures, incorporating natural elements, and accessorizing, you can achieve the bathroom of your dreams without breaking the bank. With a little creativity and some thoughtful planning, you can have a space that feels like a relaxing retreat every day.